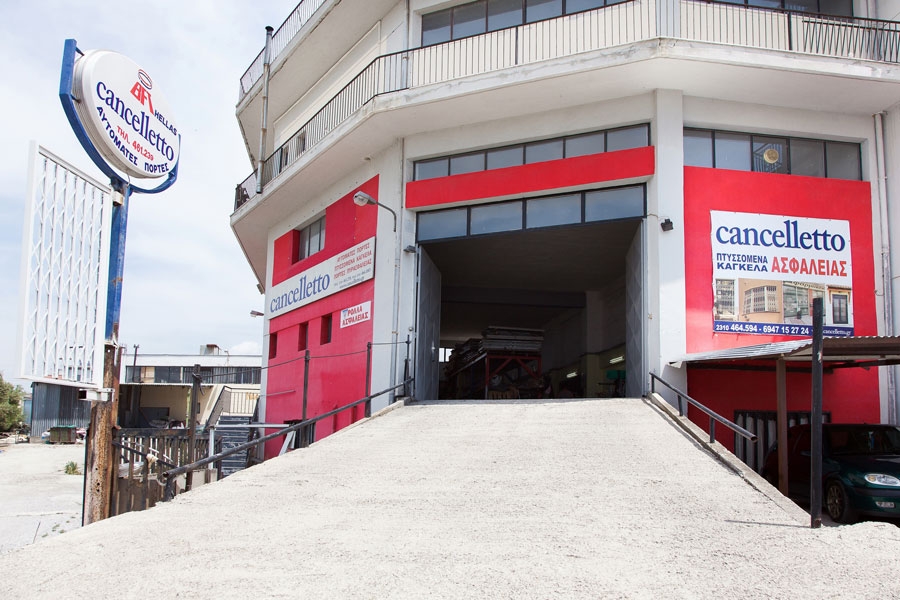 Cancelletto was founded in 2013 and since then has been activated in the manufacturing and trading of domestic and industrial equipment, offering services and products that provide high protection and functionality. We manufacture, distribute and install Folding Safety Railings. We also work with the largest firms in Greece and foreign countries in security roller shutters, fire doors, garage doors, parking systems and automations.
Priority and the cornerstone of Cancelletto, that no other company can match, are the dedication and service to our clients. We strive to make every product as cost-efficient, productive and pleasant as possible for our customers.
As we said, the excellent customer service always comes first for Canceletto. Our goal is to ensure that our products and solutions will match to the needs of even the most demanding customers. This is why we are always improving the quality of our products and our services. Furthermore, we also make sure that all our employees are experts in their line of work and that they are constantly trained in order to be up to date with the latest developments in their field, which is the only way to ensure that they will always be able to perfectly meet the needs of our customers.
Our clients and partners are extremely important to us, that 's why you are always more than welcome to visit our facilities. They are situated on the 1st km of the Thermi – Panorama road in the Eastern part of Thessaloniki.